[How to sell Pokémon GO account] Sell immediately! Recommended account selling method!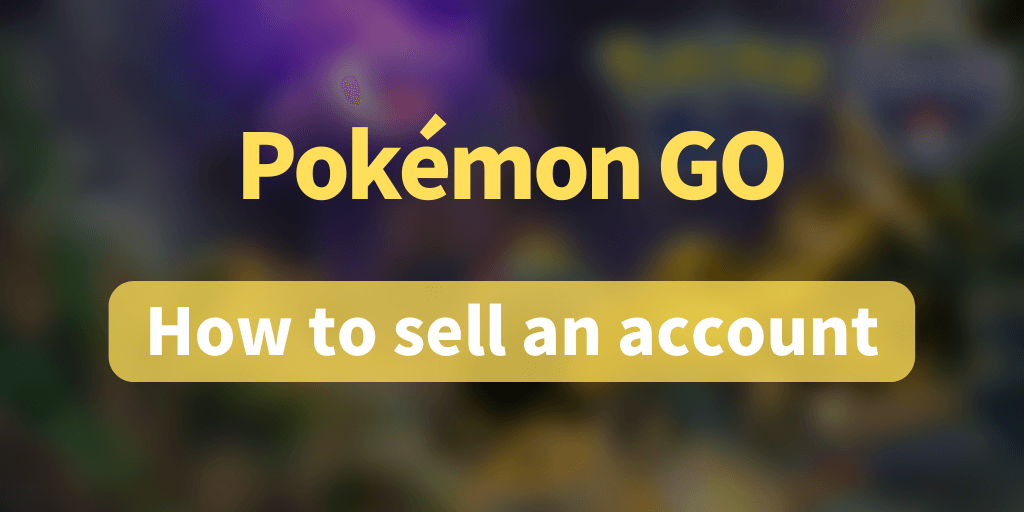 I want to sell my PokémonGO account, but I don't know how…
This time, I will thoroughly explain the three recommended selling methods for those who want to sell their account quickly and the tips for selling.
Three ways to sell your PokémonGO account
Three ways to sell your account
Each method has its advantages and disadvantages, so it is best to compare safety, price, and speed and choose the method that suits you best.
Then I will explain in order!
Use SNS to sell between individuals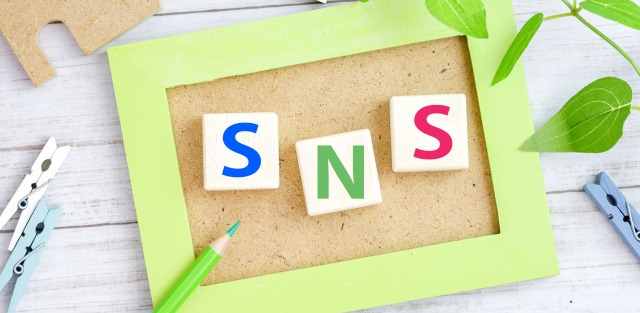 The first is how to sell on social media.
In conclusion, sales on SNS (mainly Twitter) are characterized by high risk, high return.
When selling on Twitter, the transaction is completely between individuals, so all the money generated when selling is yours.
So if you are good at negotiating prices, it is the fastest and most profitable method.
In addition, if you use direct messages to communicate, it is highly airtight, so it is difficult to find out that you have sold it.
Disadvantages of selling on SNS
Selling on SNS has many attractive benefits, but I personally cannot recommend it for the following reasons.
Main Disadvantages

The risk of being defrauded is high
Often bought at a lower price than the market price
When you sell an account, you basically hand over the account first and pay after the account is verified.
*The reverse is also possible
Therefore, once you hand over your account, it may be taken away.
Also, if you don't know the market, there are cases where you can't notice even if you are presented with a price that is considerably lower than the market, so be careful.
If you want to sell on SNS
If you are considering selling on SNS, find a person who claims to have a lot of achievements or a person who can pay in advance and do business with them.
However, the hurdles may be a little high because we don't know if the achievements are true and there aren't many people who can pay in advance.
↓This article is also recommended

ask the purchaser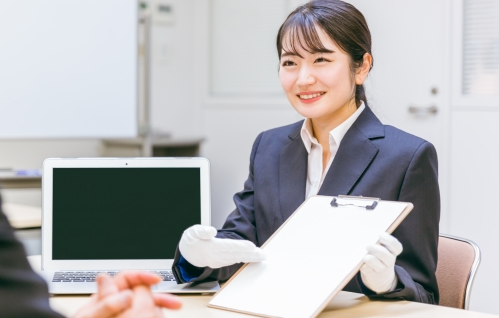 The second is to ask an account purchaser.
Buyers are recommended for those who value safety the most.
This is because they are often run by companies, and it is highly unlikely that your account will be lost.
Conversely, if you try to cheat, you will be severely punished, so read the terms of use carefully before using it.
Disadvantages of asking a purchaser
Buyers are excellent in terms of safety, but there are the following disadvantages.
Main Disadvantages
Strict conditions for purchase
Bought cheaper than market price
Unlike individuals who purchase for the purpose of playing, purchasers are in business to make a profit.
In order to make a profit, you have to sell at a higher price than you bought.
There are various second-hand purchases other than accounts, but this is a common fact for all purchasers.
digression
A few years ago, I had a computer purchased from a dealer, but the dealer at that time was more generous, and when I asked him, "How much would you sell it for?" I have answered you.
At that time, I bought it for 30,000 yen and said that I would sell it for about 60,000 yen.
In this case, if you sold it individually, you would have earned a profit of 30,000 yen. . .
To be honest, game accounts are much harder to sell than PCs and clothes.
Even if you buy an account that is hard to sell, the cost of inventory management will increase, and in the worst case, you may not be able to recover the purchase cost.
For that reason, you will have to set strict purchase conditions.
How do I request a purchaser?
If you are thinking of asking a purchaser, basically we recommend a site that is displayed at the top of the "account purchase".
Matsubushi is famous and I often see advertisements.
Recently, I found a new site called Purchasing Dash, but the purchase conditions are different from other sites. was also set very low.
Probably, the amount of money you can buy on any site doesn't change much, so if your account isn't that strong, I think you can buy it on a site called Purchase Dash.
Use flea market sites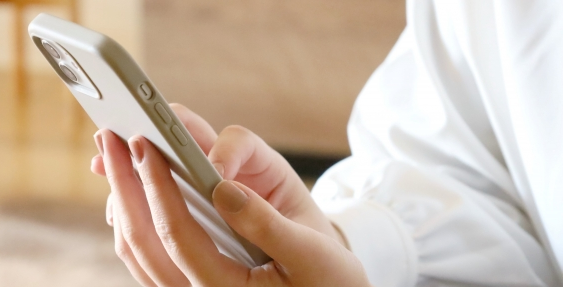 The last thing I would like to introduce is to sell using account trading flea market sites.
It is specialized for game accounts and the mechanism is almost the same as a certain flea market site.
If you have used it, you will understand it immediately, but if you explain it briefly, the flow will be as follows.
Simple flow
1.Seller sells PokémonGO account
↓
2. Buyer buys PokémonGO account
↓
3.Flea market site temporarily keeps the paid money
↓
4. Seller provides account information
↓
5.When the buyer confirms, the money is reflected to the seller
Unlike Twitter, you don't have to hand over your account first, so you can rest assured.
It's a bit troublesome to register as a member on the flea market site, but once you put it up, all you have to do is wait for it to sell.It's easier than other means.
Also, unlike purchasers, most people buy accounts for the purpose of playing individually, so there are no prerequisites for selling.
Therefore, there is a possibility that you can buy with any account, and you can often buy at the original market price.
Some sites hold campaigns on a regular basis, so if you use them at that time, you may get a good deal.
Disadvantages of using flea market sites
When using a flea market site, it is a big disadvantage that there is a difference in response depending on the operation.
Some sites won't intervene very much even if you contact them when trouble occurs, so be careful.
Also, if you don't know the market price well, you may not be able to sell it for a long time, so when you put it up for sale, set the price while examining the prices of other listings.
To check the market price, we recommend the Game Club's "Market Price Bulletin Board". As long as you register as a member, anyone can be evaluated for free.
How to sell at a flea market
Since there is not much difference in the system itself at any flea market site, it is recommended to choose based on low fees and operational support.
The cheapest flea market site currently available is Game Club. It is convenient to have the sales proceeds withdraw within 30 minutes.
All flea market sites are basically free to register as a member, so it's best to actually use them, but personally, I recommend game clubs, which have more merits for sellers.
Flow of selling a Pokemon GO account
When actually selling a Pokemon GO account, the procedure is to disclose the account information to the person who wishes to purchase the account and have them take over.
Transfer method provided by Pokemon GO
It is possible to carry over the data with the logged-in account.
Pokemon GO uses one of the following accounts to create game data at the start of the game.
How to create an account

Facebook
Google
Pokémon Trainer Club
Niantic Kids
Apple ID (iOS only)
You can check the account you are using from the "Account" item on the settings screen.
You can log in to any account that has a check in "Linked".
*If all are not linked, it will be Pokemon Trainer Club or Niantic Kids.
Points to note when selling Pokemon GO
When entering the date of birth at the time of login, if you enter the date when you will be under 13 years old, only "Pokemon Trainer Club" or "NIANTIC KIDS" will be displayed
All elements of can be transferred, including PokéCoins, which are charged items, even when transferring between different OSes.
Things to check when selling your Pokemon GO account
The following is a summary of the items to be confirmed when trading Pokémon GO accounts, so please refer to them.
Confirm your account in advance
All can be transferred between different OS
One way to do this is to refer to what other users have posted, so if you are interested, please check it out!
Summary of how to sell a PokémonGO account
So far, I've explained how to sell your PokémonGO account, but I hope you can see that each method has clear advantages.
Personally, I recommend selling at a flea market that has a good balance of safety, price, and speed, but I hope that I can help you find the best way to sell.
↓ PokémonGO articles to read together ↓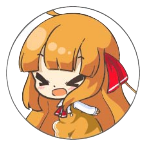 まとめディア編集チームはRMTの知識とゲームの知識が豊富な人々で構成されたチームです!
実際の体験を踏まえたリアルな声を生かして、どこよりも早くRMTを活用した攻略情報をお届けします!
---